i miss you guys! i really do! i promise there is a good reason to why ive been absent in tumblr life. i shall return briefly. ;)
1 tag
Society's standards are fucked. If you're reserved...
"Learn to keep your ideas to yourself. Otherwise they will taken ran away with."
3 tags
3 tags
The heart wants....what the heart wants...
3 tags
1 tag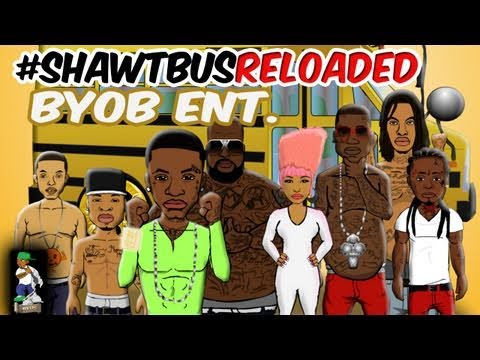 2 tags
Before You Get Involved With Me..
.. Know this. I am not perfect. I have flaws all over. I do have a past. You are going to hear bad stories about me. I've made bad decisions & wrong choices. I'm still going to make mistakes here & there. I can't promise you a perfect relationship. Now, if you still want to be with me, despite me giving you reasons why you shouldn't be, then, you deserve the best out of me.
5 tags
i told you i wouldn't be here forever. i guess it took for me to leave for you to believe me. Tuff Life.
3 tags
its the charm that gets me…
1 tag
i dont know why i did that. i really didnt meant to.. =/ i wish i can redo that whole entire moment over. : (
We don't say "dating," we say "talking." Instead...
justloveher: Sad truth.
2 tags
3 tags
.. because every woman lacking love is entitled to a getaway..
1 tag
You give a nigga an inch..
he'll take a mile.
1 tag
"Sometimes you put walls up not to keep people out, but to see who cares enough..."
– (via nikonwu)
TONIGHT...
i seen a  couple ppl that i nones fucks with anymore. if yu ask me "why??" i couldnt even tell yu why fully. thats how petty it is if yu ask me. A part of me wanted to speak to them just because. Ive never been the "confrontational type". thats just never been me. Ok i may be fairy tale -ing just a little bit.. but when its time to get out there, i will get out there my...
i never met the devil in disguise...
until recently.
As a Woman, its very hard to be strong and stay strong…when yu really just want to breakdown. Its hard to hold your own grounds when no one else can hold it for you. Its hard to keep your head up when yu really just wanna keep it down. Its hard to keep faking smiles and laughter all the time, when yu really just want to cry. Its just hard dealing with so many different problems at one time.....
i swear i walk with God; but the devil keeps tryna walk beside me.
When a woman loves it's not no playful shit.
thefreakfiles: So you have to take it seriously as man. The consequences of not doing that are one that could leave a permenant scar. A reminder of how fucking stupid men can be 
truth is….